Providing Individual Therapy and Life Coaching.
Treatment specialization includes:
Therapy for Depression, Anxiety, and Mood Instability
Adult ADHD Life Coaching
Specialized Women's Issues
Trauma Focused Counseling

Family Counseling

Parenting Support
Grief Counseling
Work and Career issues
Stress Management
Anger Management
Addiction & Recovery
Alcohol and Drug Counseling

Online Distance Counseling

*I do not provide court ordered Psychological Testing and/or Custody Recommendations.

I work with a wide range of emotional and behavioral issues providing services that span from therapy for depression and grief counseling to parenting support and beyond. I offer a highly personalized approach tailored to each of my clients individual needs to help attain the personal growth they're striving for. If you are needing convenient and confidential services, I am certified to perform online/internet based counseling. All sessions will be done on with a secure online platform, from the comfort of your home. If interested in this exciting new treatment modality, give me a call for more details.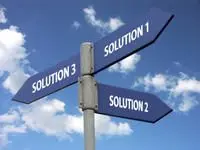 We are committed to your privacy. Do not include confidential or private information regarding your health condition in this form or any other form found on this website. This form is for general questions or messages to the practitioner.
By clicking send you agree that the phone number you provided may be used to contact you (including autodialed or pre-recorded calls). Consent is not a condition of purchase.