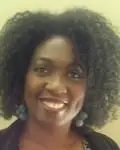 Hello, My name is Marlo L. Floyd. I have been in the field for over 18 years and have experience with working with numerous populations. In today's tumultuous times, financial difficulties, family & relationship problems, personal self-adjustment issues cause many a stressful and unhappy life.
Combination of Cognitive Behavioral Therapy, Energy/Shadow Work, humor, and a common sense approach to get you where you want to be. I would love to talk with you more about how I can help. Please give me a call for a free phone consultation.
Allow me to help you in your time of need. I come from a compassionate, non-judgmental, strengths-based perspective in my clinical practice and in life. I can help you learn life skills, change undesired habits, and identify alternate healthy thinking patterns so that you can decrease your anxiety & depression while increasing your self-esteem and quality of life. Through the work we do together you can expect to achieve self-confidence, forgiveness, peace, inner harmony, and healthier relationships in your everyday interactions. I specialize in working with individuals that have been affected with mood disorders, anger problems, trauma, low self-esteem, and substance abuse. I counsel from a Christian perspective, as well as respectfully work with a client's source of inspiration. Allow me to join you on your journey of enlightenment and healing.
Education

I have received my undergraduate degree at the University of Central Arkansas at Conway in Psychology. I received my Masters Degree at the University of Arkansas at Little Rock in Counseling. I received a license to practice Counseling in the state of Arkansas in 2008. and an Arkansas Drug and Alcohol Counselor license in 2021.

License, Certifications & Awards

Licensed Professional Counselor with Arkansas Board of Examiners in Counseling http://www.abec.myarkansas.net/

Certified Anger Management Specialist with National Anger Management Association http://namass.org/index.html
License Drug and Alcohol Counselor with AR Board of Examiners and Drug Abuse Counselors https://www.sbeadac.org/


Additional Training

Trauma Focused Counseling

Adult ADHD Life Coaching
Substance Abuse and Addiction Counseling
Crisis Stabilization and Screening
Mental Health Case Management
Telemedicine & Internet Counseling